About Bonnie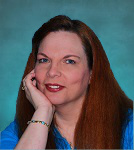 This is the place where you get to know me. I like informal, so pretend we are sitting across from each other in a cafe, chatting and indulging in a sinful dessert.
As a fun introduction, here are some facts about my birth year: Gas was 28¢ per gallon, Wal-Mart opened its first store, Andy Warhol painted a can of soup, the Rolling Stones made their debut, Marilyn Monroe died from a supposed drug overdose ( I have my own conspiracy theory about that), and the first silicone breast implant was used. I share my birth year with Tom Cruise, Demi Moore, Jim Carrey, Sheryl Crow, John Bon Jovi, Jodie Foster, Steve Carell, Ally Sheedy, and Steve Irwin. I share my birthday ( November 7) with Joni Mitchell, Billy Graham, Marie Curie, Johnny Rivers, Christopher Knight, Jeremy & Jason London, and Tommy Thayer.
I am a writer of historical romance, time travel romance, paranormal suspense, and dystopian. My love for the written word began early with my favorite children's book, The Happy Lion. Like all writers, reading sparked the notion that I too had stories to tell.
My initial interest in romance came from the allure of a suitcase of Harlequins. My granny visited us every summer and brought a supply of romance novels in her Samsonite. After her favorite soap opera, it was time to read. Granny and I read romance in our quiet time together. As I read, I looked at the cover every now and then and imagined my name there. I still love reading romance, but now I enjoy writing them as well. My Runaway Bride was my first published romance novel. I knew it was a good story because it made me laugh and cry as I wrote it…It still does.
I now have several works in progress including a paranormal suspense series set in Louisiana and a dystopian episodic story for Kindle Vella.
I reside in my native state of South Carolina with my husband of 40+ years, 2 cats, and twelve chickens. I hope you enjoy my creations and my site. Feel free to leave comments and ask questions using the Contact page. I appreciate the feedback and will respond to you on Ask Bonnie.